ERP Business Assistant
The all-in-one ERP solution to help improve operational efficiency and expand business prospects
ERP Business Assistant is a one-stop ERP solutions platform that helps customers holistically to manage business information ranging from logistics, sales and capital, and to streamline customers' day-to-day operations and work processes, allowing customers to make the best decisions at the right times. In addition, for customers who have operations in the Greater Bay Area, ERP Business Assistant also includes certain access to general tax information# in the Greater Bay Area to support customers on their cross-border business needs.
Function Overview
Purchase Management
Sales Management
Inventory Management
Capital Management
Statistical Analysis

Covers the management of supplier information, purchase orders and purchase return orders, allowing you to handle the purchasing process from end-to-end with greater efficiency.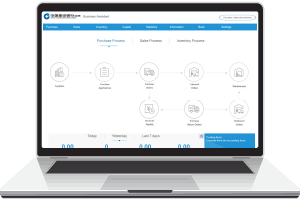 Covers the sales process from end-to-end, for instance, management of customer information, sales orders and sales return orders.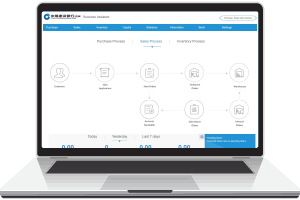 An all-rounded warehouse management function that covers outbound/ inbound orders enquiry, pre-inventory locking and transfer of goods between warehouses, allowing for better visibility on all inventory information at a glance.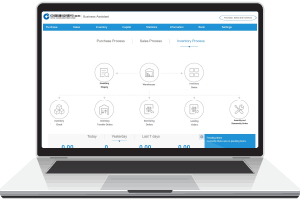 Covers transfers of funds in day-to-day operations, including the management of various income and expenditure items, as well as amounts receivable and payable, enabling clearer and simpler capital management.
Features
General Greater Bay Area Tax Information#:
Offers general Greater Bay Area tax information to support customers' operations in the Greater Bay Area.
No Service Charge:
With no service charge, customers can benefit from low operating costs.
To-do Reminder:
Pending items are displayed on the Homepage to remind customers to handle important transactions.
Comprehensive Data Analysis:
Consolidates business data and generates business results and profitability reports to give customers a complete overview of their business performance.
Get started
Not yet registered for Online Enterprise Banking Services
Please contact your Relationship Manager or visit our Branches for application
Existing Online Enterprise Banking Users
Register for the ERP Business Assistant via
Online Enterprise Banking
now.
Step 1
Master User to log on to Online Enterprise Banking
Step 2
Select "Value-added Service" > "ERP Business Assistant", then click "Get Started"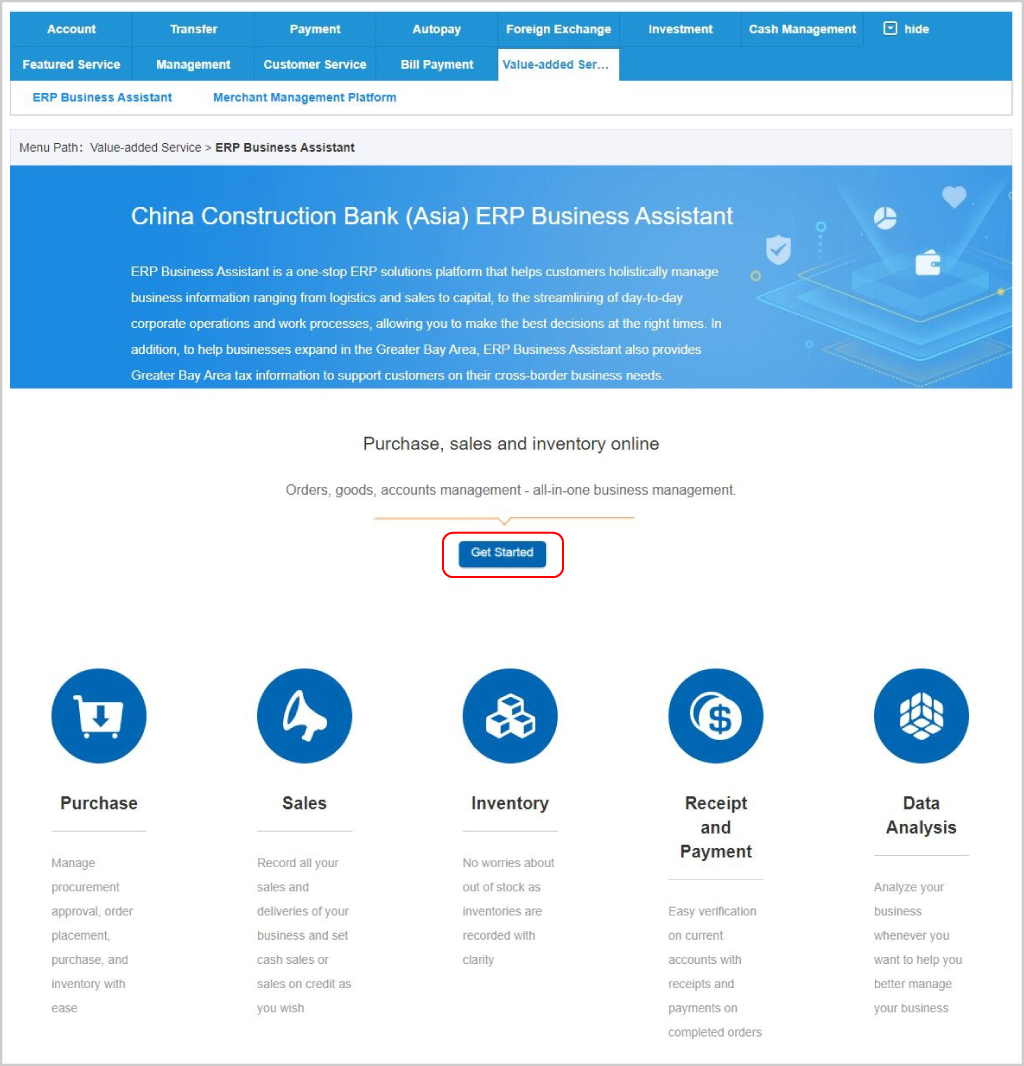 Step 3
On the ERP Business Assistant webpage, select "Register" (Please note that only master users are allowed to register)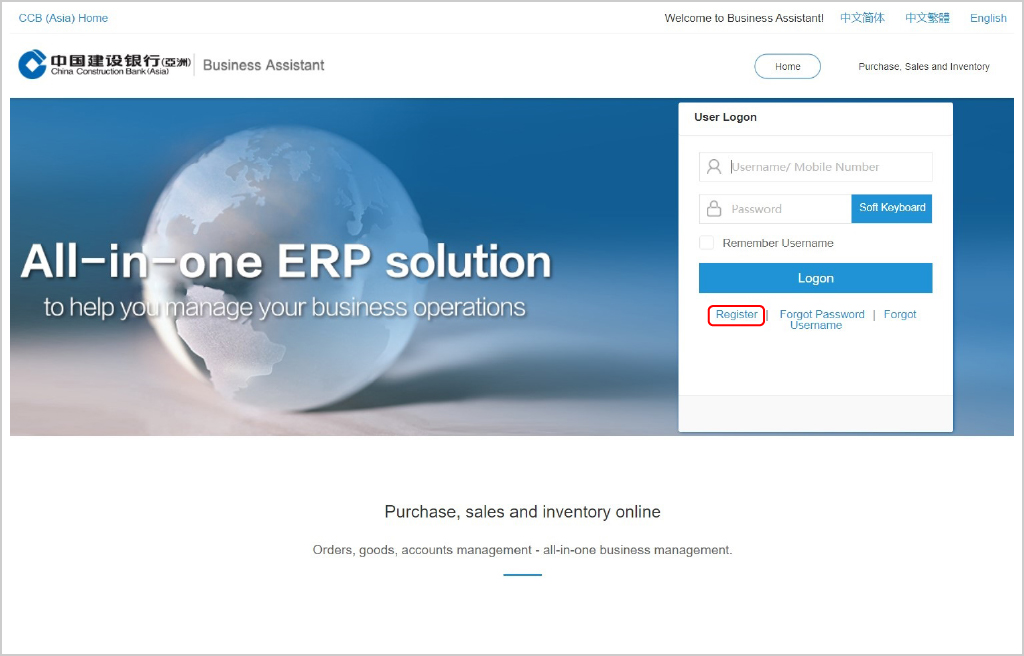 Step 4
Input ERP user information (username, password and mobile number), captcha and one-time password (sent to the administrators mobile number). Check the box to accept relevant terms and conditions and click "Register" to complete the registration process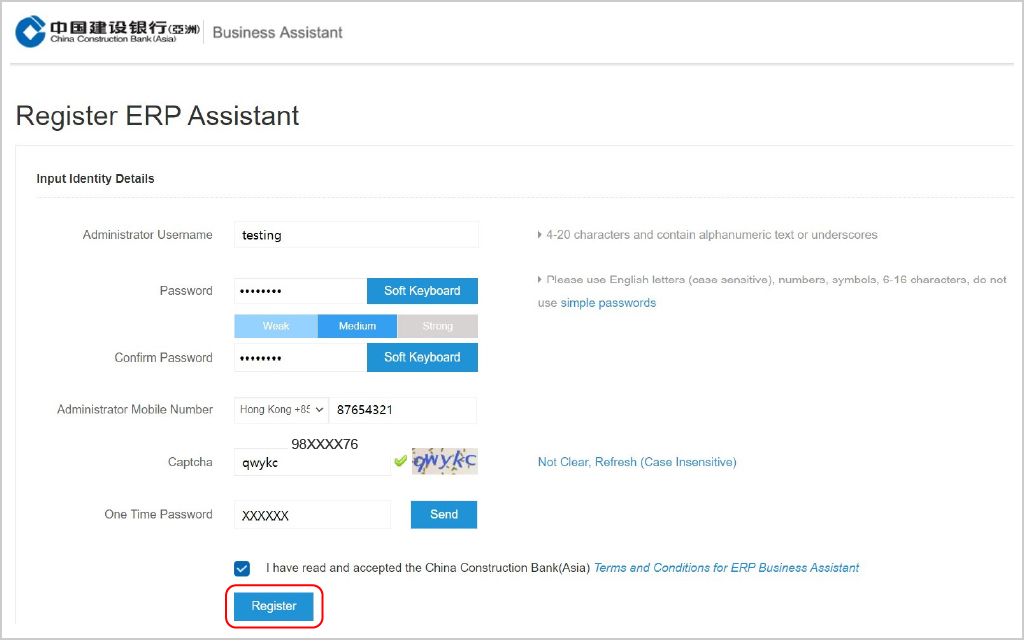 Step 5
After registration, log on to the ERP Business Assistant using your username and password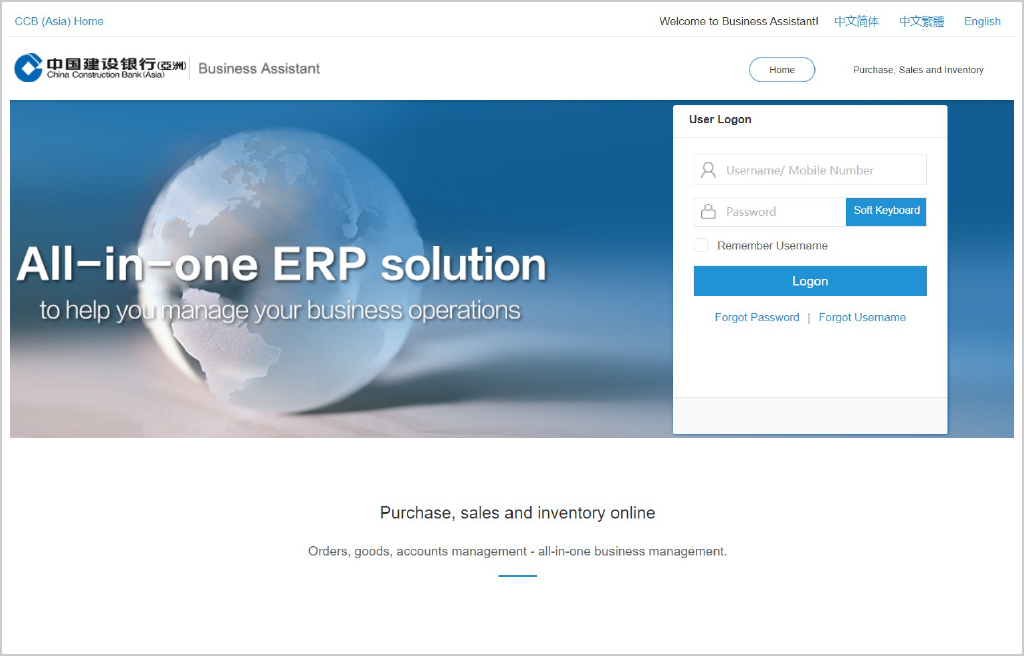 Step 6
Successfully log on to the ERP Business Assistant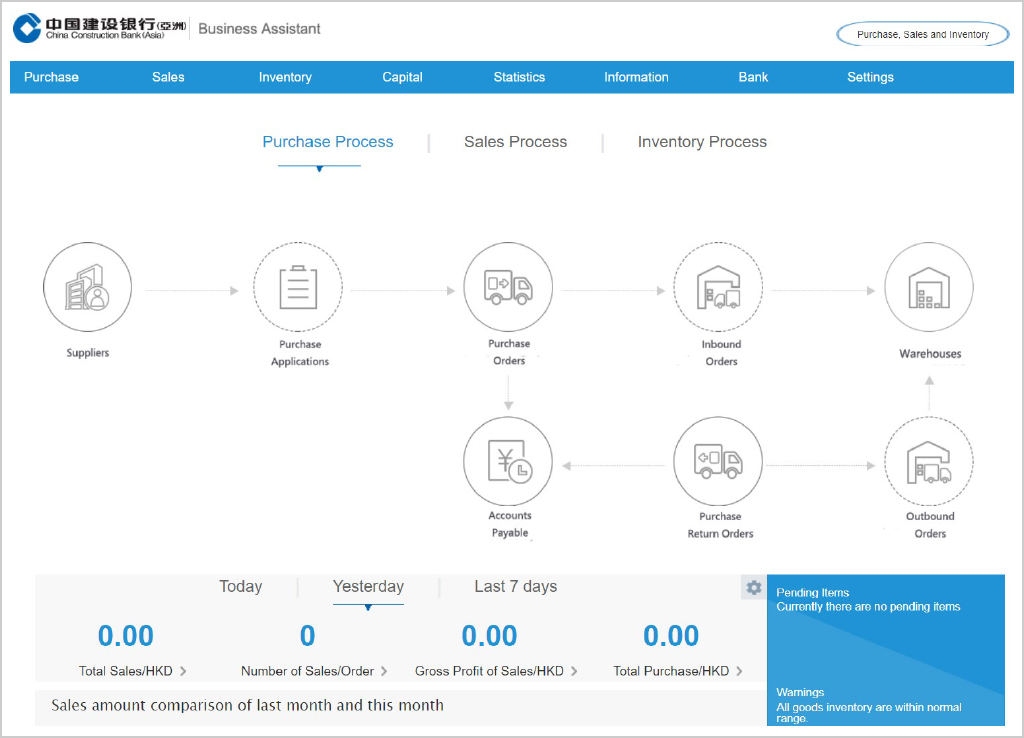 Contact
Please contact your Relationship Manager for the details of the ERP Business Assistant.
#
Customers shall be solely liable and responsible for its compliance with relevant legal, tax and regulatory requirements. The decision to make use of the service and the information is entirely at the customer's own risk.