Smart Teller Machine
Quick & Easy Self-Service Banking with Versatile Functionalities
CCB(Asia)'s brand-new Smart Teller Machine provides customers with diversified self-service banking solutions, which save your time from queuing up at teller counters and allow you to perform banking services with unparalleled ease and efficiency.
Open Additional Account
Existing banking customers can open additional account(s) and link the account(s) to the CCB (Asia) UnionPay Dual Currency Debit Card. Support Account Types:

Statement Savings Account

Statement Checking Account

Multi-Currency Statement Savings Account

Time Deposit Account
Time Deposit
(Customer must hold a Time Deposit Account)
Principal amount immediately debited from the selected Savings / Checking account
Edit Time Deposit maturity instruction
Register for Online Banking and Mobile Banking Services
Register for CCB(Asia) Online Banking and Mobile Banking Services. Once registration is completed, you can logon to our Online Banking and Mobile Banking immediately.
Investment Profile Questionnaire (IPQ)
Submit Investment Profile Questionnaire and acquire risk profiling score immediately
Change Personal Information
Change email address and personal address, effective on the next working day
Checkbook Application
Submit Checkbook Request and it will be delivered to customer in a week.
Credit Card Enquiry
Access your Credit card details, including:

Credit limit

Available credit limit

Available cash advance limit

Statement Date

Statement Due Date
Personal Loan
e-loan

Loan Application - Customers can apply for e-loan, immediate loan disbursement to selected account (For selected customers only)

Loan Utilize - Loan drawn to selected account through Smart Teller Machine within the credit limit validity

Loan Repayment - Credit limit will be automatically restored upon repayment within the period of validity

Loan Enquiry

The loan information can be easily checked through Smart Teller Machine
More functions are available for your hassle-free experience!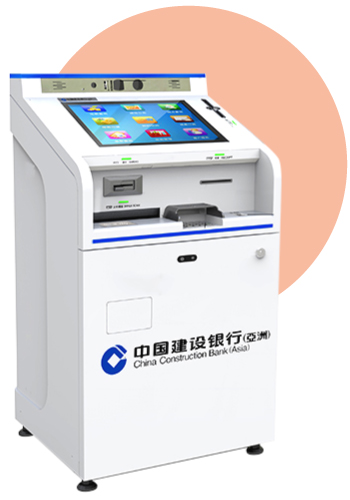 To borrow or not to borrow? Borrow only if you can repay!