Octopus Auto Living UnionPay Diamond Credit Card
Experience Extraordinary Offers plus Auto Living Privileges
The new Octopus Auto Living UnionPay Diamond Credit Card brings you the extraordinary "Auto Privileges" and other auto-related lifestyle privileges, to experience sheer joy and exhilaration, and to drive towards a brilliant future. Successfully apply now to get an abundance of welcome gifts!
Fee Schedule
Welcome Gifts
Features
Latest Offers
Welcome Gift
New Cardmembers1 who successfully apply for an Octopus Auto Living UnionPay Diamond Credit Card and fulfill the required spending requirement, can enjoy one of these fabulous gifts: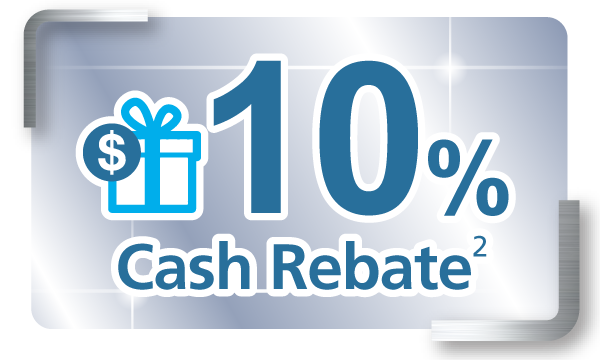 Extraordinary Auto Privileges
Built-In Octopus Function and UnionPay Advantages
Octopus and credit card functions 2-in-1
A UnionPay Dual Currency Credit Card with built-in Octopus function, so you can carry one card instead of two from now on for more convenience!
For details, please refer to Conditions of Issue of Octopus.
Built-In Automatic Add Value Service ("AAVS")
When your Octopus balance reaches a zero or negative balance, your built-in Automatic Add Value Service (AAVS) will automatically reload HK$250 or HK$500 the next time you "dood". You can earn Bonus Points for every successful AAVS transaction, and for even greater convenience, you can also convert your accumulated Bonus Point rewards into Monthly Auto Cash Rebates.
For details, please refer to Octopus Automatic Add Value Agreement.
AAVS Function Activation
Aside from visiting Customer Service Centers at MTR stations, you can also use a compatible Near Field Communication (NFC)-enabled mobile device to activate the AAVS function in the Octopus App.
For further details, Please browse the
Activate AAVS Tutorial
for more details.
Year-Round HK$0 Handling Fee Waiver for Overseas Spending
Enjoy a year-round waiver of Handling Charges for Overseas Spending and Foreign Exchange transactions to bring you even more fantastic savings.
Year-Round Spending Reward Scheme
Earn 1 Bonus Point for every CNY/HK$1 spent, Cash Advance and/or AAVS transaction, made with your Card; any accumulated Bonus Points may be redeemed for a Cash Rebate – either in CNY or HKD, which will be automatically converted on a monthly basis. What's more, there's no limit to the amount of Cash Rebates to be earned.
| | |
| --- | --- |
| Bonus Points Required | Cash Rebate |
| Every 250 Points | CNY/HK$1 |
Other UnionPay Diamond Card Privileges
Airport VIP Lounge Access
Enjoy 3x Lounge Access visits2 with your friends and family at the LoungeKey Greater China Airport Lounge, with specific spending requirements to gain access.

Before you travel, please make sure you have downloaded the LoungeKey app on your smart device or visit loungekey.com. Both have the latest information on available airport experiences in the LoungeKey programme, including lounge locations, opening hours and what to expect when you're there.
Airport Limousine Service
Enjoy pick-up services with private driver at the exclusive rate of HK$250 per trip3
Dragon HKPay QR Code Payment

CCBA UnionPay Credit Card holders may bind their credit card in Mobile Banking to enjoy UnionPay QR Code Payment Service. Upon successful binding, holders may make global QR Code payment to merchants simply through scanning a UnionPay QR Code. For details regarding the binding process and product functions, please refer to https://www.asia.ccb.com/hongkong/personal/banking_channels/dragon-hkpay/index.html
*UnionPay QR Code payments must be taken place in countries or regions where UnionPay International has permitted such service to be carried out.
UnionPay App

With UnionPay App, you can make easier, faster and safer contactless payment with your CCB (Asia) UnionPay Credit Card than ever! Add your card to UnionPay App now to enjoy convenient payment and fabulous offers! For details regarding the binding process and product functions, please refer to https://www.asia.ccb.com/hongkong/personal/credit_cards/upapp/
Remark: Offers are bound by terms and condition. Please refer to www.asia.ccb.com for details.
1.
Our Annualized Percentage Rate ("APR") is calculated according to the standard of Hong Kong Association of Banks, and is rounded to the nearest two decimal places. An APR is a reference rate which includes the basic interest rates and other applicable fees and charges of the product expressed as an annualized rate.
The Annualized Percentage Rate ("APR") for monthly interest rate 0.17% is calculated as follows: 6-month repayment period is 3.55%, 12-month repayment period is 3.81%, 18-month repayment period is 3.90%, 24-month repayment period is 3.94%, 36-month repayment period is 3.97%, 48-month repayment period is 3.97%, 60-month repayment period is 3.96%.
2.
Cardmembers are required to achieve the target spending of at least 12,000 in Eligible Transactions (as defined below) in every 2 consecutive calendar months using the same eligible card prior to redemption of complimentary airport lounge privilege. (HKD, MOP and CNY spending will be combined for purposes of calculating Eligible Transaction amounts, with every CNY1 or MOP1 spent calculated as HKD1.) Cardmembers are required to make the advance reservation through the dedicated booking website www.travelwithloungekey.com. The advance reservation shall be made at least 30 working days in advance before departure date.
3.
For every accumulated eligible retail spending of HK$3,000 with no more than two single transactions within 30 days prior to reservation ("Eligible Transactions") with Octopus Auto Living UnionPay Diamond Credit Card, Cardmembers can enjoy the Local Airport Limousine Service offered by Entertainment Group (Asia) Limited ("EGAL") at a prestige rate of HK$250 per trip once. Highway, bridge, tunnel toll and parking fee are included in the exclusive price. The offer is limited and available on a first-come first-served basis.

Apply Octopus Auto Living UnionPay Diamond Credit Card now to enjoy below offers!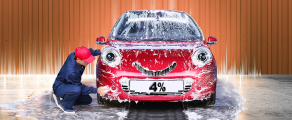 Designated Auto Detailing Merchants Earn 4% Cash Rebate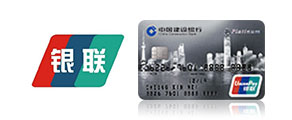 UnionPay Privileges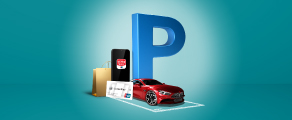 UnionPay Promotion Extra Free Parking Hours at SHKP Malls Offers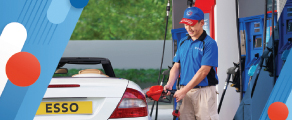 Enjoy petrol discount up to HKD4.8/L at Esso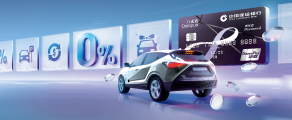 Experience Auto Living
#Office hours: Monday - Friday 9:00 a.m. - 6:00 p.m. ; Closed on Saturdays, Sundays and Public Holidays
To borrow or not to borrow? Borrow only if you can repay!