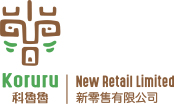 How to activate membership in Koruru APP
Click "Account" after download and enter the Koruru APP.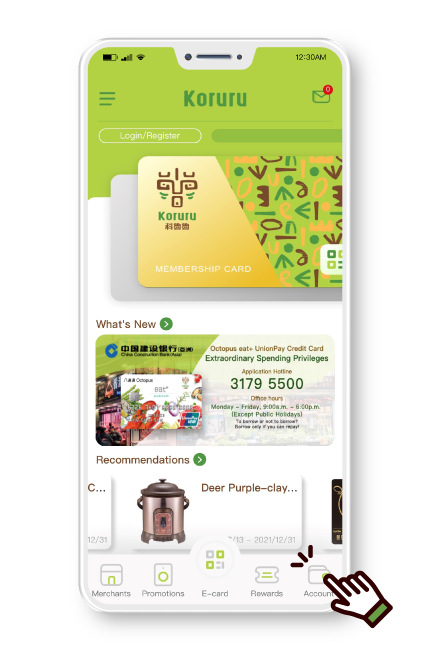 Click "Account activation"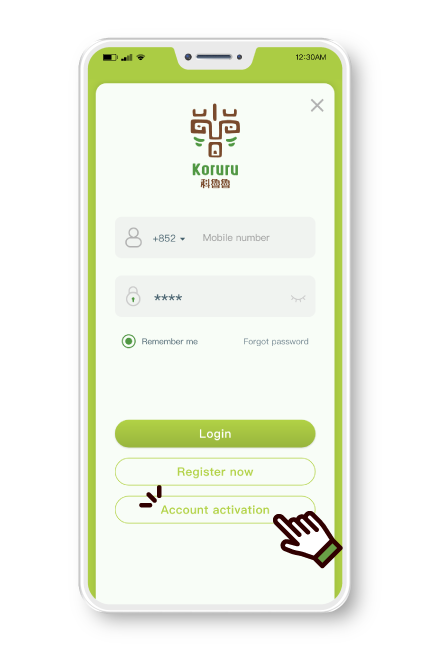 Enter your English name in capital letters and mobile number in accordance with your Octopus eat+ UnionPay Credit Card. Click "Request OTP" and enter after receive. Set your password.
Enter the information and submit after read and confirm the relevant terms & conditions and policy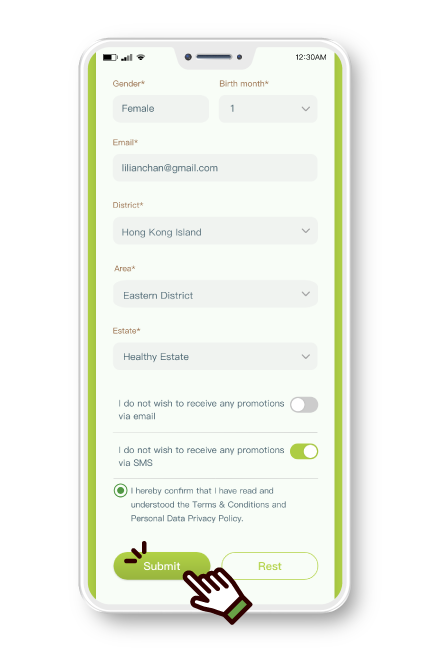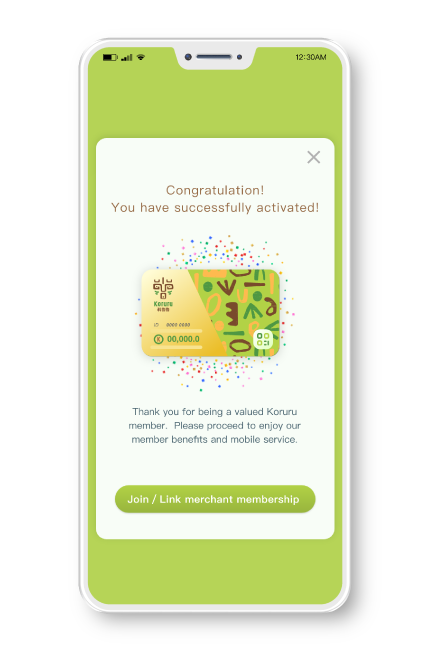 Click "Account" to check your membership number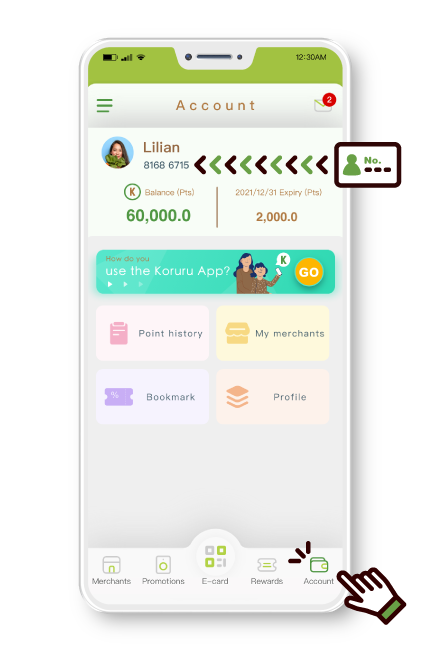 To borrow or not to borrow? Borrow only if you can repay!