Want to own your dream car and drive around town in style? CCB (Asia) can provide personalize auto loan plan with 0% spending instalment plan to enjoy greater financial flexibility.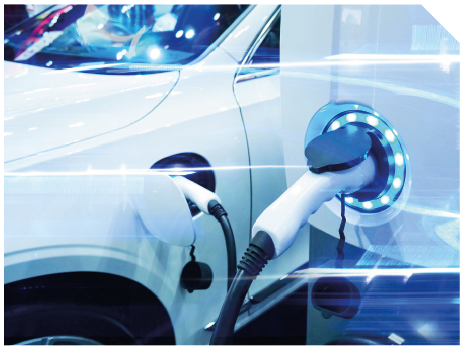 Low Carbon Living – Green Transportation
We are offering a
7-year
loan on your choice of electric car.
Application for (Leasing) Car Auto Loan can be

as low as 1.28%

Application for (Hire Purchase) Car Auto Loan can be

as low as 1.82%
Successful Drawdown during the promotion period can also enjoy:
a

6-month 0% interest-free spending instalment plan

with your CCB (Asia) Credit Card
Promotion period: Now to 30 June 2022
Terms and Conditions of 6-month interest-free spending installment plan
Two modes
Hire Purchase (HP) - No down payment. The amount of monthly repayment will be calculated by dividing the total of Finance Amount and Total Interest Charge by the number of months constituting the Loan Tenor, with lower monthly installment.
Leasing (Leasing) - Request down payment that equals the number of years constituting the Loan Tenor plus one times of one Monthly Installment, e.g. 5 years Leasing requires 6 installments in advance. Could get a more favorable loan rate.
Compare the monthly repayment amount and interest by entering the car price and loan tenor.
To borrow or not to borrow? Borrow only if you can repay!