Dragon HKPay Combined Merchant Acquiring Services
Integrated Merchant Acquiring Service
CCB (Asia) provides merchant acquiring services for merchants. It provides well-rounded payment transactions settlement and cashier management for your easy management of the cash flow.
Features
Diversifies the payment channel to boost sales: Supports payment via WeChat Pay, UnionPay and "Faster Payment System" (FPS) with a single, combined QR code
Supports multiple cashiers operations and management
Accelerate cash flow: Real-time settlement1
Fits both physical stores and mobile booths: Merchant Platform Mobile Application acts as Point-of Sales (POS), which generates combined QR code for retail payment anytime and anywhere at ease
Instant transaction notification, refund, transaction inquiry and statement generation
Free installation provided by CCB (Asia)
Combined QR Code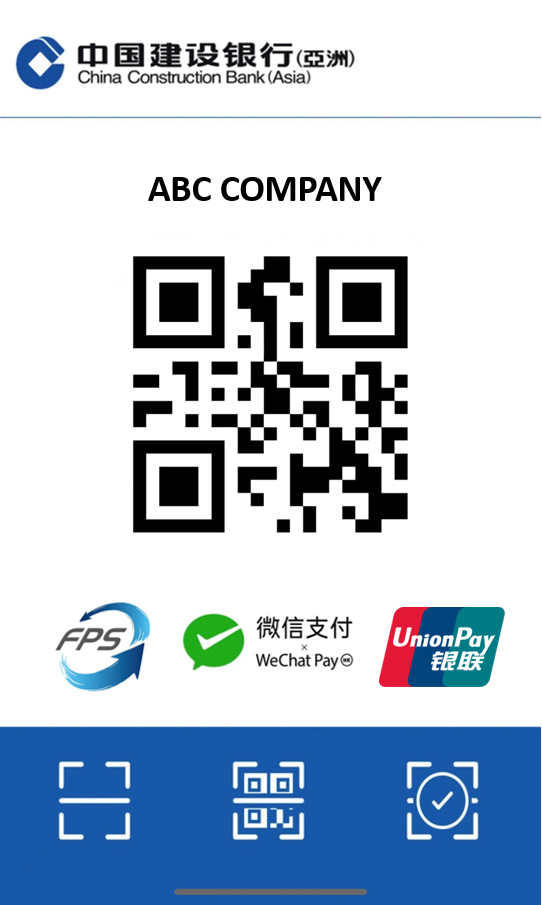 A One-stop Portal for Merchant Acquiring
and Cashier Management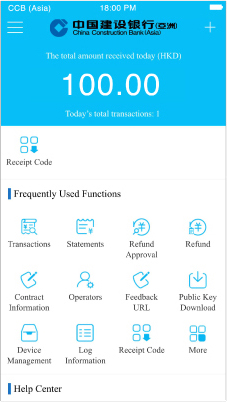 Instant Transaction Notification
Provides Clear Transaction Details
Property Management Industry (Car Parking)
Property Management Industry Interview (Car Parking)
Catering industry Interview
Chinese medical clinic industry
Chinese medical clinic industry Interview
WeChat Pay, UnionPay and FPS payment solution with one QR code2
This service integrates FPS payment, UnionPay and WeChat Pay to derive a convenient acquiring solution for our merchant, who can now collect payments via multiple payment channels from the payer with one QR code. The main characteristics include:
Applicable to face-to-face payment collection scenario
Consolidation of different payment channels into one QR code (FPS, UnionPay and WeChat Pay)
Fund settlement into Merchant's commercial account
Provides fund collection report to support our Merchant in management and reconciliation of multiple payment channels
Online Payment Gateway
"Online Payment Gateway" is a service that provides a one-stop solution for merchants to accept payments from their customers in their online stores (whether it is PC web, mobile web or mobile APP based). Payments can be processed via URL redirection from a merchant's online shop to a CCB (Asia) webpage on which the payers could pay the merchant by inputting their credit card credentials, or by scanning a merchant presented QR Code. Visa, Mastercard, and Faster Payment System (FPS) is supported in CCB (Asia)'s "Online Payment Gateway". Other payment methods such as UnionPay and WeChat Pay will be added in the near future.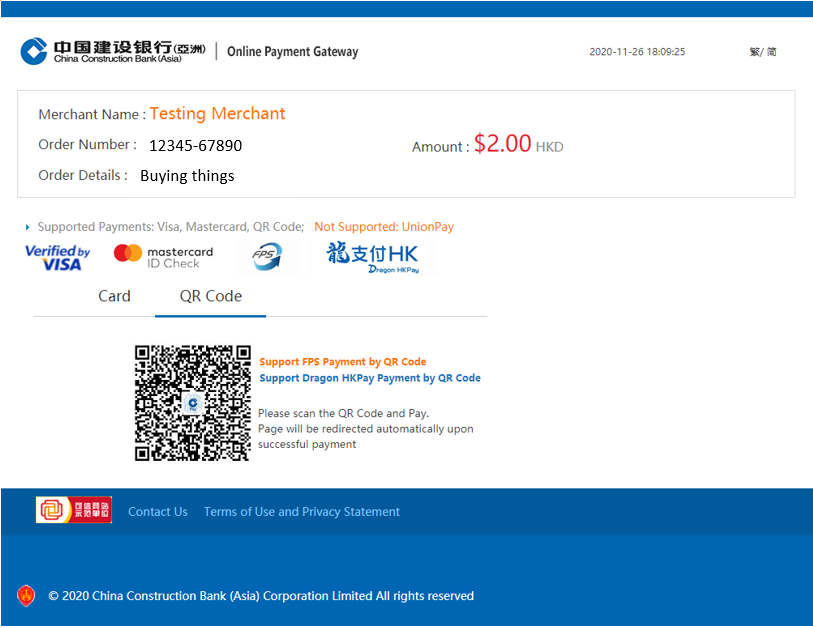 Billing QR Code
"Billing QR Code "supports presenting Faster Payment System (FPS) QR Code at the bills. It provides a convenient and efficient way for user to use mobile App scan-to-pay the bill. It supports various banks and payment organizations to pay via FPS channel. This service applies to telecommunication, public utilities and education industries.
Campus Billing QR Code
"Campus Billing QR Code" is a service that enables schools to handle all billing transactions electronically and efficiently through Faster Payment System (FPS). It consolidates billing projects such as administration fees and student activity fees, and facilitates schools to manage their accounts by providing detailed transaction records of each account as well as keeping track of students' outstanding fees.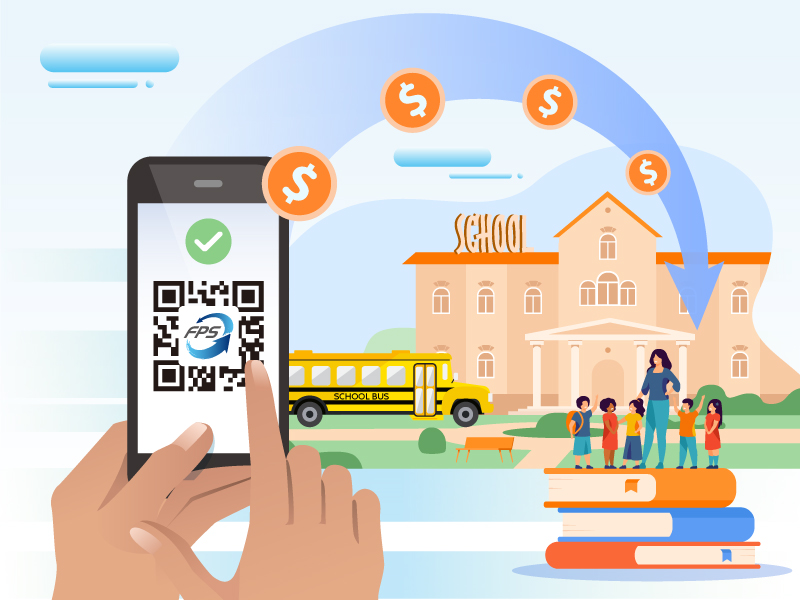 Remark:
Only applicable to FPS transactions.
More payment methods are being accepted. Please notice to our latest announcement.