Dragon HKPay Merchant Acquiring Services
Integrated Merchant Acquiring Service
CCB (Asia) provides merchant acquiring services for merchants. It provides well-rounded payment transactions settlement and cashier management for your easy management of the cash flow.
Features
Diversifies the payment channel to boost sales: Supports the e-wallets and payment gateways which adopt "Faster Payment System" (FPS).
Supports multiple cashiers operations and management
Rapid cash flow: Real-time settlement increases the financial flexibility
Fits both physical stores and mobile booths: Merchant Platform Mobile Application act as Point-of Sales (POS), which generates QR code for retail FPS payment anytime and anywhere at ease
A One-stop Portal for Merchant Acquiring
and Cashier Management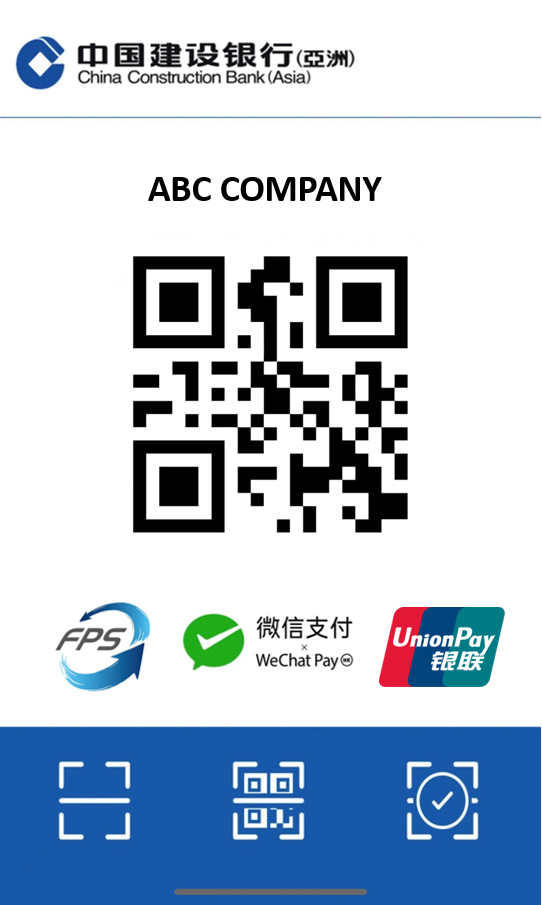 Supports "Faster Payment System" (FPS) Acquiring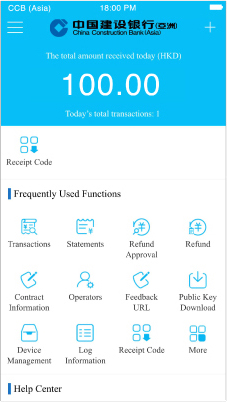 Provides Clear Transaction Details
Functions
Supports multiple cashiers management
Generates FPS receive fund QR code
Instant transaction notification
Refund, flow enquiry and statement generation
Please contact our relationship managers for any enquiries.