Corporate Online Bill Payment Service
Manage bill payments with ease anytime and anywhere
By using Online Enterprise Banking, you may conduct a variety of bill payments through bank transfers or Faster Payment System (FPS) from time to time to more than 350 merchants including government organizations, utilities, telecommunication, insurance companies, educational institutions and more.
Successful bill paying transaction will be automatically registered as a "Registered Bill", making it more convenient for you to make similar bill payments in the future.
Key Features of the Corporate Online Bill Payment Service: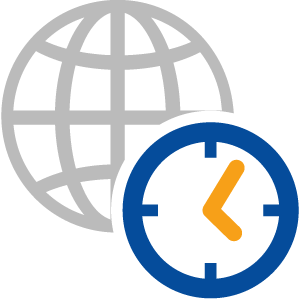 7 x 24 around-the-clock
Bill Payment transactions can be conducted via Online Enterprise Banking all day around-the-clock, regardless of business hours and time zones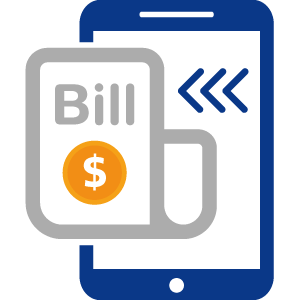 Real-time FPS Bill Payment
Easy FPS Bill Payment transactions using mobile numbers / email addresses / FPS IDs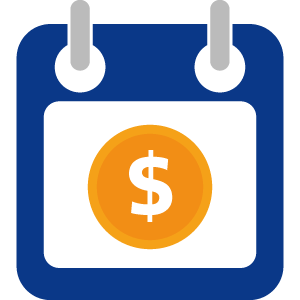 Recurring Payment
Set up recurring payment instructions with a maximum of 60 days to avoid overdue
Learn More about the Corporate Online Bill Payment Service:
Corporate Online Bill Payment Service Demo
Select Bill Payment > Maintain Payees > Click "New" to add Payee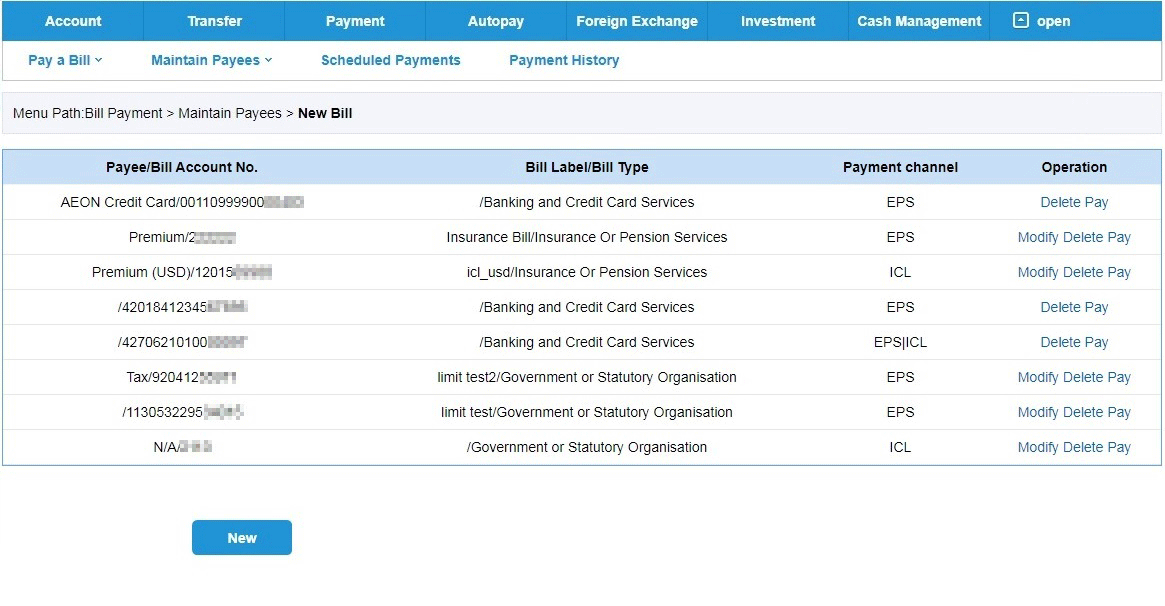 Select and Input Payment Channel, Category, Payee, Account, Bill Account No., Currency and Bill Label > Click "Next"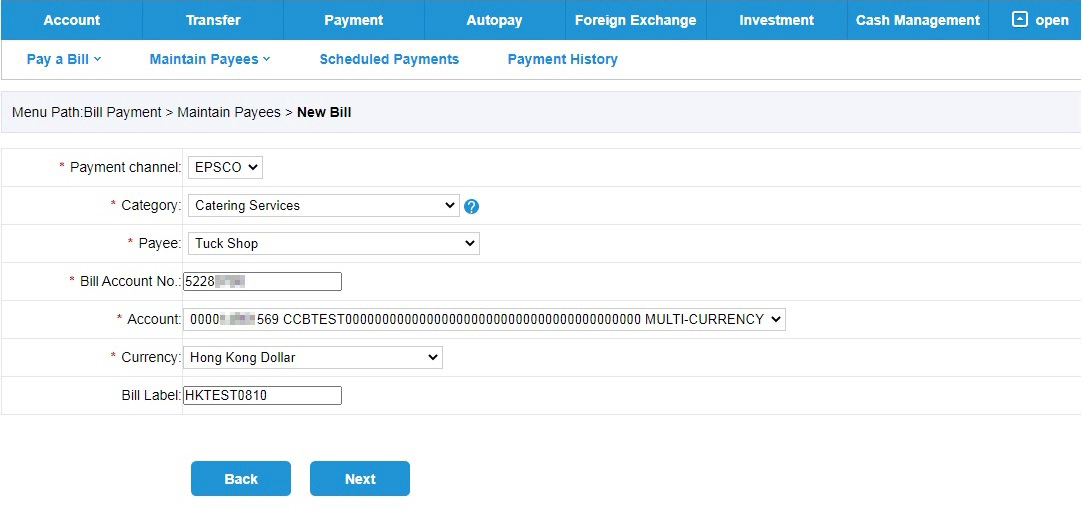 Input Dynamic Token Code and Password > Click "Submit"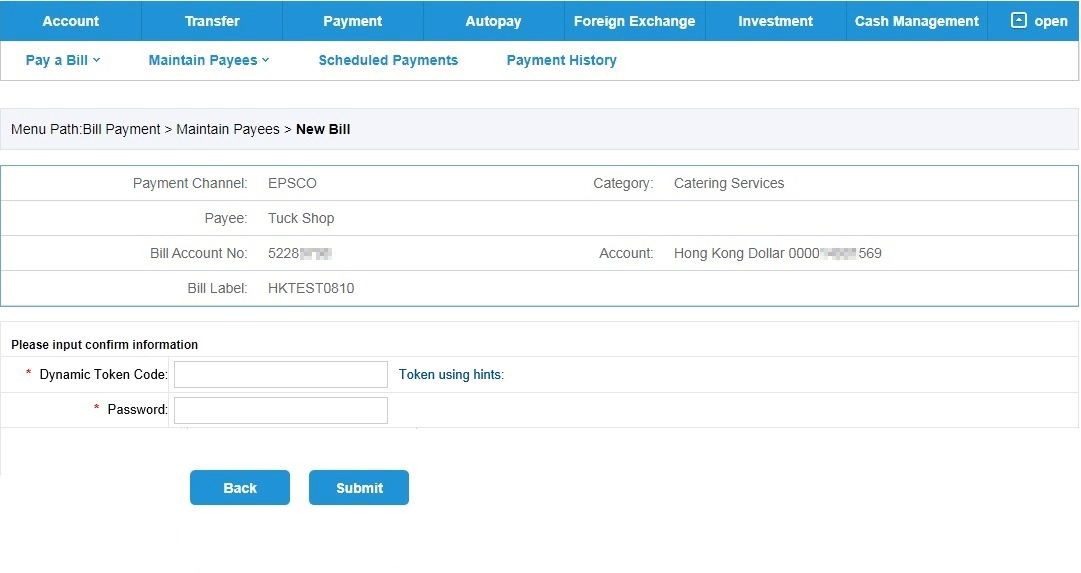 Click "Back" to inquire registered payee after successfully submitted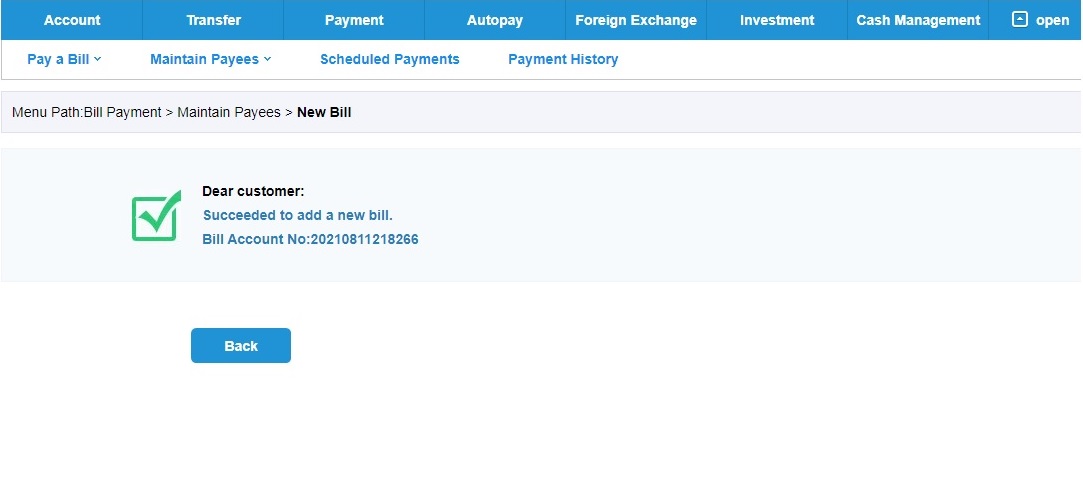 Inquire registered payee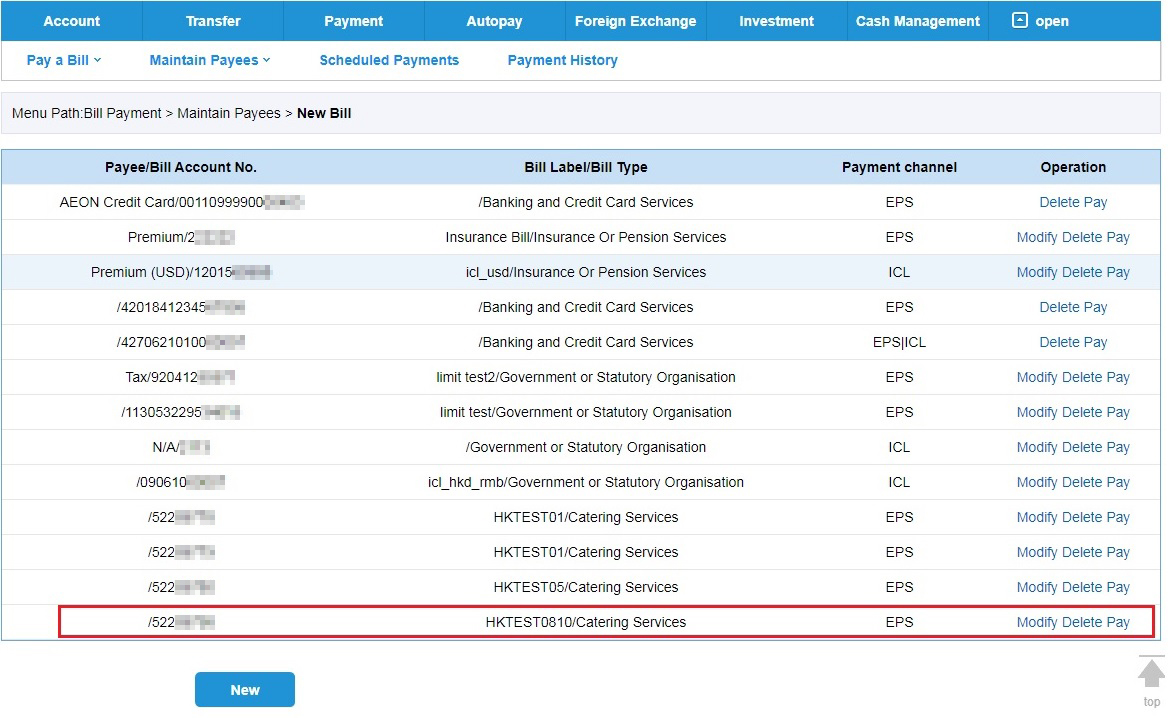 Safety Made Easy:
The entering of cumbersome information will no longer be required. Customers may initiate 7 x 24 around-the-clock bill registration and payments any time by following simple steps.
Dynamic security codes generated by security devices are required for verifying all bill paying transactions. This will in turn strengthen service security.
Transaction notifications and end-to-end encryption are used to enhance transaction security.
Please contact your Relationship Manager for any enquiries regarding the details of relevant services.
Please click
Here
for Terms and Conditions for Bill Payment System bank services.