Domestic Helper Protector
Comprehensive cover to protect your domestic helper and you.
Domestic Helper Protector helps you fulfill your legal obligations as a responsible employer, and provide you with the protection in the unfortunate event of an accident or an illness of your domestic helper.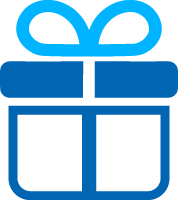 Promotion Offer
Plan Highlights
Product Brochure
Benefits
Employer's liability
Clinical expenses for treatment by a registered medical practitioner resulting from sickness or injury sustained by your domestic helper
Surgical and hospitalisation expenses if your domestic helper is hospitalised for surgery or treatment of sickness or injury
Dental expenses
Personal accident benefits if your domestic helper suffers from an accident during her rest days
Loss of services cash allowances
Repatriation expenses in the event that the domestic helper suffers from serious sickness or injury that results in she or he being medically unfit to work or in their death
Replacement helper expenses in case the domestic helper is repatriated due to serious sickness, injury or death
Fidelity guarantee to compensate the financial loss arising from the dishonest act of the domestic helper
Domestic helper's liability to third party bodily injury or property damage
Optional cover on cancer and heart disease extension to cover surgical and hospitalisation expenses
Note: For the details of the coverage, premium and major exclusions, please refer to the product brochure.
IA levy collected by the Insurance Authority has been imposed on relevant policy (except for certain exempted insurance classes) at the applicable rate and would be remitted in accordance with the prescribed arrangements. Policy holders / customers should pay the levy in accordance with the law. For further information, please visit www.qbe.com/hk or www.ia.org.hk.
The above premium is not inclusive of IA levy.
The information contained in this website is a general summary. All terms and conditions are set out in the policy.
Disclaimer
China Construction Bank (Asia) Corporation Limited (Insurance Intermediary License No: FA3132) ("the Bank") is the appointed insurance agency of QBE Hongkong & Shanghai Insurance Limited ("QBE Hong Kong") and China Taiping Insurance (HK) Company Limited ("CTPI(HK)"), to distribute general insurance products in Hong Kong Special Administrative Region. Relevant general insurance products are the products of the insurance companies but not the Bank. The above general insurance products are issued and underwritten by QBE Hong Kong or CTPI(HK). QBE Hong Kong and CTPI(HK) are authorized and regulated by the Insurance Authority ("IA") to carry on general insurance business in the Hong Kong Special Administrative Region. Please refer to the sales documents, including product brochure, benefit illustration (if applicable), policy documents and provisions issued by QBE Hong Kong or CTPI(HK) for details (including but not limited to insured items and coverage, detailed terms, key risks, conditions, exclusions, important notes, policy costs and fees) of the general insurance products. QBE Hong Kong and CTPI(HK) reserve the right to decide at each of their sole discretion to accept or decline any application for general insurance product according to the information provided by the customer at the time of application. In respect of an eligible dispute (as defined in the Terms of Reference for the Financial Dispute Resolution Centre in relation to the Financial Dispute Resolution Scheme) arising between the Bank and the customer out of the selling process or processing of the related transaction, the Bank is required to enter into a Financial Dispute Resolution Scheme process with the customer; however, any dispute over the contractual terms of the general insurance product should be resolved between QBE Hong Kong or CTPI(HK) and the customer directly. Information on this website is for reference only and is intended to be distributed in Hong Kong Special Administrative Region only. It shall not be construed as an offer to sell or a solicitation of an offer or recommendation to purchase or sale or provision of any general insurance product of QBE Hong Kong or CTPI(HK) outside Hong Kong Special Administrative Region.
Pursuant to the Insurance (Levy) Regulation (Cap. 41I) and the Insurance (Levy) Order (Cap. 41J) under the Insurance Ordinance (Cap. 41), the IA collects levies for insurance premiums from policyholders with effect from 1 January 2018. For further details, please visit the website of IA. For the latest information about the IA, please visit https://www.ia.org.hk. For the latest information about The Insurance Complaints Bureau, please visit https://www.icb.org.hk.