Mutual Fund Investment
Important Notes:
-
Investment involves risk, prices of investment product may go up as well as down, and may become valueless.
-
Mutual funds are investment product and some may involve derivatives. The investment decision is yours but you should not invest in an investment product unless the intermediary who sells it to you has explained to you that the product is suitable for you having regard to your financial situation, investment experience and investment objectives.
Mutual fund products diversify your investments effectively through stocks, bonds or hedge funds to maximize their profitability. You may also select from a wide number of funds managed by well-known firms.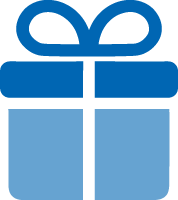 Mutual Fund Transfer-In Reward
From now until September 30, 2022, customers who successfully completed cumulative Eligible Transfer(s) in of Eligible Fund(s) reaching designated amount can enjoy up to HK$10,000 cash reward!
Accumulated Amount of Transferred-in Eligible Fund(s)
(in HKD or equivalent)
Cash Reward

Every HK$100,000

HK$500

*
*Remarks: The maximum Cash Reward for each Eligible Customer is capped at HK$10,000.
The above offer and service are bound by related terms and conditions.
Investment involves risks. The prices of investment products fluctuate, sometimes dramatically, and may become valueless. Investors should not invest based on this promotion material alone.
Comprehensive Mutual Fund Services to Enhance Your Returns
Professional Advisory Service:
Helps you to understand your risk profile, design an investment portfolio and select the most appropriate mutual fund to meet your needs.
All-in-One Secured Overdraft:
You may use your mutual fund as security for our All-in-One Secured Overdraft.
Monthly Consolidated Statement:
All activities related to your mutual fund will be reflected on your monthly statement.
Online Mutual Fund Services:
Make efficient and hassle-free investments with us anytime you want.
Regular Mutual Fund Investment Plan:
Invest as low as HK$1,000 per month 1, offers the flexibility you need to match your personal financial attitude and investment objectives. Details here.
1 If for other foreign currency investment plan, invest as low as USD250 or equivalent.
For information about our Mutual Fund Investment Services, please refer to Important Notice to customers for Mutual Fund Investment Services*.
Choose from a wide choice of funds
With a minimum investment of only HK$10,000, you will have access to mutual funds from over 30 well-known management companies.
Remark:The minimum investment of only HK$10,000 is not applicable to Regular Mutual Fund Investment Plan.
*You need to have the latest version of Adobe Reader to view the file. The software can be downloaded from http://www.adobe.com
The above services are bound by the related terms and conditions. Please contact our staff for details.
Risk Disclosure
Investment involves risks. The past performance of a mutual fund is not a guide to its future performance and yields are not guaranteed. The value of a mutual fund can go down as well as up and you could lose some or all of the principal amount invested. Funds are not deposits or other obligations of, or guaranteed by, the Bank or any of its affiliates. The Bank will normally be paid a commission/ rebate by the fund manager. For the risks involved in investing in mutual funds, investors should refer to the prospectus of the relevant funds. You are encouraged to consult your own independent financial advisors before making any investment decision.
Disclaimer
This webpage does not constitute advice to buy or sell, or an offer with respect to any investment products. Any offer, invitation or recommendation to any customers to enter into any investment transaction does not constitute any prediction of likely future movements in prices of any investment products. This webpage is issued by China Construction Bank (Asia) Corporation Limited, and has not been reviewed by the SFC or any other regulatory authorities in Hong Kong.